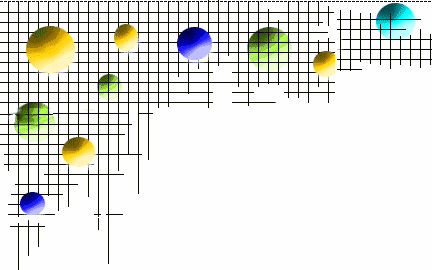 ILLUSIONS and DELUSIONS
TRAITORS IN THEIR OWN WORDS

"I can't find a reason to tell my daughter why not to marry a non-Jew." Yossi Beilin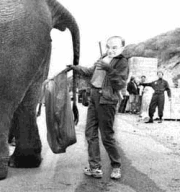 "Herzl should have converted all Jews to Christianity." Yossi Sarid
.
.
.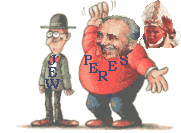 Shimon Peres
On Oslo:
INN June 13, 2002: A storm broke in Israel's Knesset when a proposal by MK Uri Ariel (National Union-Yisrael Beiteinu) to establish a committee of inquiry into how the Oslo negotiations came about. Foreign Minister Shimon Peres delivered a very angry Knesset rebuttal: "We will yet return to the Oslo path! It has the justice of truth! It has political truth! It is vital for the Jewish future of the State of Israel!"
Oh, definitely Oslo is the best thing to have ever happen to Israel(sic)!
On Europe:
Foreign Minister Shimon Peres stated on Tuesday March 23rd that "Europe is not anti-Semitic but there is anti-Semitism in Europe."
On Violence:
"Basically, I think it's better talking than shooting, but if you cannot stop shooting, you shouldn't stop talking," Mr. Peres said in a session with journalists on Saturday. Feb. 2002 (Is he for real?)
On Money Laundering:
JPost 12 Iyar 5762 22:22 April 23, 2002
Following Peres's defense of Larsen, the weekend newspaper Makor Rishon announced it will publish in its upcoming issue an investigative report exposing that in 1999 the Peres Center for Peace presented Larsen and his wife Mona Juul, the Norwegian ambassador to Israel, with a gift of $100,000 in cash.



Center director Ron Pundak, who together with Peres and Larsen was one of the architects of the Oslo process, confirmed the Makor Rishon report. Larsen angered Israeli politicians when he described the conditions in Jenin as "horrific, beyond belief," during a visit to the camp last Thursday, without mentioning that fierce fighting between Palestinian terrorists and the IDF led to the devastation in the camp. Israel also accuses Larsen of ignoring that Jenin was a hotbed for Palestinian terrorism and that many suicide-homicide bombers have come from the camp.

Larsen was one of the facilitators of the secret talks in Oslo that led to the Oslo accords, and has since tried to mediate between the two sides.

(Well thank you Mr. Larsen for working together with Mr. Peres and Mr. Beilin to arm Palestinians and bring an unprecedented blood-bath upon the Jewish people (sic). Go to hell, Mr. Larsen, and don't come back! P.S. Please take Shimon and Yossi with you!)

On His Peace Partner:

May 7th, 2002. As Sharon expressed desires to expel Arafat following the terrorist bombing in Rishon LeTzion Peres said the following: "Expelling him would be impractical and harmful at this time because Yasser Arafat in exile would be make even more trouble." (Who is this guy working for?)
Israelis are expendable!
Israel's Foreign Minister, Shimon Peres, is quoted as saying in an interview broadcast on Palestinian television, November 23rd that "If there are only two or three shooting incidents a day, Israel would not bring it up with the Palestinians on condition that the Palestinian Authority make 100% effort to prevent such incidents."

Foreign Minister Peres Resigns
18:52 Oct-30-02, 24 Cheshvan 5763
(IsraelNN.com) Foreign Minister Shimon Peres a short time ago submitted his resignation from the government to Prime Minister Ariel Sharon.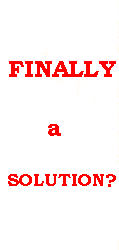 Shimon Peres, YOU'RE Expendable!
Sarid: Shas is Number One Enemy of Jewish State
10:55 Nov-13-02, 8 Kislev 5763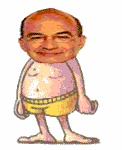 (IsraelNN.com) - Yossi Sarid, reacting to Interior Minister Eli Yishai's refusal to grant immigration rights to non-Jews, said that "Shas is the number one enemy of the Jewish State."




Lieberman on Mitzna
12:20 Nov-26-02, 21 Kislev 5763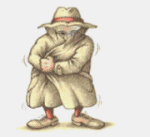 (IsraelNN.com) MK Avigdor Lieberman, head of the National Union-Yisrael Beitenu joint faction, said today that he who supports the transfer of Jews, and capitulation to terrorism, ought to be the mayor of Jenin, not the Prime Minister of Israel! Lieberman made the statement regarding Labor party chairman Amram Mitzna, who has called for a unilateral Israeli withdrawal from Judea, Samaria and Gaza, along with the dismantling and transfer of the Jewish communities there.

Ran Cohen: Israel to Blame for Hevron Attack
00:48 Nov-17-02, 12 Kislev 5763
(IsraelNN.com) - Army Radio reported this evening that while MK Ran Cohen (Meretz) is against the killing of Israelis, the presence of settlers in Hebron is the underlying reason for last night's massacre.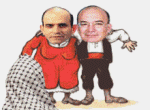 Cohen & Sarid... Dancing to the PLO
MK Yossi Sarid (Meretz) said earlier that although they are "disgusting," the Jewish residents of Hevron don't deserve to be killed.
Opposition Leader: "I Am An Idiot and Will Remain An Idiot"
17:11 Oct-30-02
(IsraelNN.com) Upon hearing of the agreement that saved the national unity coalition government and enlisted the necessary support for the 2003 budget, opposition leader MK (Meretz) Yossi Sarid commented, "I am an idiot and will remain an idiot", adding in his words "for once, I really believed that Labor would leave the coalition and do the right thing." When asked about the responsibility to support the budget to salvage Israel's image in the international fiscal community, Sarid added that the responsible thing to do is to oppose the budget that does nothing to alleviate unemployment and poverty.
In June 1982, my army unit entered Lebanon on the first day of the invasion. My superior officers included Dan Shomron, Ehud Barak and Amram Mitzneh. I fought in the central axis, the only front of three which
failed to meet its battle plan on time. Our goal was to split the Beirut-Damascus highway and trap the Syrian Army behind our lines. We didn't reach this goal until two months later, when this trio of buffoons
was replaced.
Worse, we suffered horrendous losses for no apparent reason. The biggest fiasco of the whole war occurred when Colonel Ehud Barak ordered a religious armored division into a Syrian ambush in a valley called Sultan Yakub. Twenty three soldiers were killed in the ambush and another five captured and later murdered. Barak's leading role in the fiasco was covered up until this day and the five captured soldiers were deliberately neglected as part of this cover-up.
And while my axis was being slaughtered, Col. Amram Mitzneh informed Defence Minister Ariel Sharon that he refused to lead his troops into battle. Faced with an immediate threat of being fired, he reneged on his declaration. But the central axis continued to miss its assigned targets
for the rest of his tenure.
Five years later, the intifada broke out and who did Defence Minister Rabin assign to squelch it but the worst officers of the Lebanon War; Ehud Barak, Dan Shomron and Amram Mitzneh? They not only failed to put it down, it seemed they were deliberately fanning it. Last week, journalist Uri Dan wrote a piece exposing Mitzneh's role in the Lebanon War and he made a frightening implication: perhaps Mitzneh was
also involved in the Sultan Yakub slaughter and just maybe, the Israeli religious troops were sent to their slaughter deliberately to wreck Sharon's, so far, successful war aims. And who would have ordered them to give such a treasonous command?
Frightened by the success of the Begin/Sharon Lebanese policy, terrified by the likelihood that it would lead to a peace treaty with a stable Christian government, Shimon Peres and Yossi Sarid began an expensive anti-war campaign in the US, working hand in hand with the CFR's Sandy Berger. They turned American opinion against Begin and Sharon, destroyed Christian Lebanon, strengthened the Syrian enemy and assured the death of 500 more Israeli soldiers in Lebanon.
It took the CFR another decade before they financed the bumbling Barak into the Prime Minister's Office but it was worth the trouble. Practically his first act in power was to unilaterally pull out of Southern Lebanon, leaving Israel's Christian allies to run for their lives or face torture.
(By Barry Chamish.)